ThereseElisabeth
Inspiration of Life´s treatment is personal and unique. Depending on lifesituation and what kind of person you are, the treatments get shaped after your needs.
I will guide you step by step to what you need to do, to break your patterns, and lead you to your potential and miracles in life.
Treatment ThereseElisabeth
Tell me about your story. I will show you have we get started.
Your treatment can be something of the different choices below. I´ll guide you in to your needs of treatment, depending on what patterns you need to release to set yourself free. I give to you the exactly moves you have to do.
I am the guide. I push you forward. You have the responsibility to get the job done.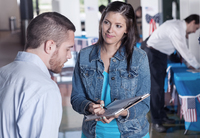 Dialogue
Diskussion, reflection and questions. All adjusted to clear your patterns and mark out the journey you need to travel to move on in your path of live.
Healing
Releasing, purgative, gives energy, palliative and calming to body and soul.

Healingmassage
Musclerelaxation, purgative, releasing and palliative mainly to physical pain

Online Booking
Tell me about your situation in Life. I will guide you into your needs.